What areas are available?
With the increase in demand across the sector, and the growing renown of our programme with both clients and the press, this is a perfect time to open a new franchise anywhere in the world.
It's likely that one of the reasons why you want to set-up a franchise in your area is that there isn't already a Bootcamp Pilates franchise operating there. We already operate 5 studios, with 1 in Windsor and 4 in London, in Notting Hill, Richmond, Fulham and The Strand but London is a big city! There are still a lot of areas full of potential customers waiting to be tapped.
UK
Similarly, with the UK's other major cities, there may be scope for several studios to operate without coming into competition with each other. Also, for the many smaller towns, cities and rural communities, Bootcamp Pilates represents an exciting new opportunity for customers to access high-end fitness training unlike any other.
Overseas
It's also a particularly exciting time for expanding to overseas markets too. With interest already growing in Europe, the Middle-East and other international locations, potential franchisees from fitness experts to hospitality and tourism providers are beginning to stand up and take notice of the enormous potential of Bootcamp Pilates.
We genuinely believe that Bootcamp Pilates can work for everyone and anyone, so we don't put any restrictions on where a franchise could operate. The best thing to do is to contact us. We can let you know if there are any franchises already operating, or about to open, in your area, and also advise you on developing a business plan to make your new territory a success.
Don't forget that you'll also need suitable premises that are correctly fitted out to deliver the programme, so you will need to consider this carefully when deciding where to open your franchise. Our advisers can help you with this, and explain exactly what is needed, and even help you to find the right location.
How can I expand?
The key to growing your business is a very simple one: recruiting more clients and running more classes. Those customers are out there, and demand has never been higher, especially when you are delivering a unique programme that really gets results.
There are a lot of different things to consider to achieve this, from local marketing, advertising and social media to how you price your sessions and local community connections, but you will also have access to all the marketing power of the Bootcamp Pilates brand and the full support and advice of our franchising team. Our digital marketing strategies will help you gain an advantage over the local competition, and our in-house sales system will make sure you can convert the maximum number of enquiries into sales.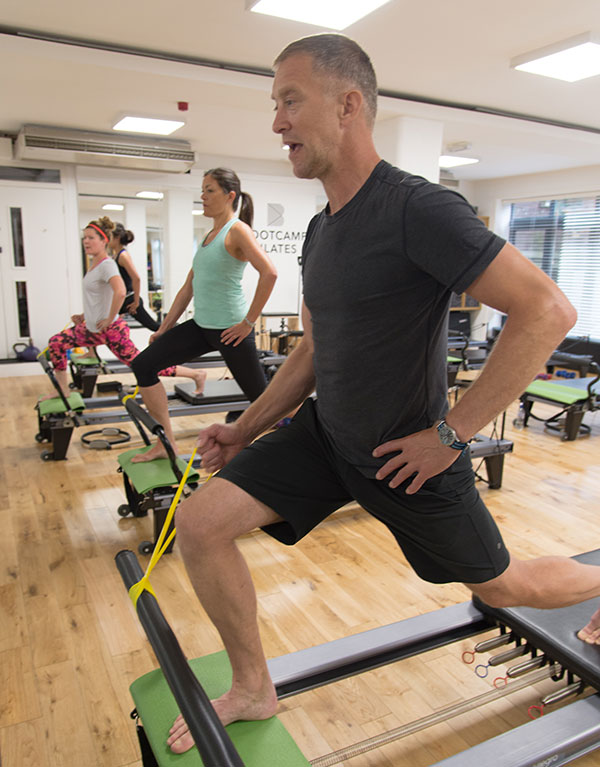 Of course, much of your success will come from you and your team. Your enthusiasm and positivity for the programme, and your commitment to delivering a successful and rewarding programme. This will have a powerful impression on your current and future customers, and as word-of-mouth spreads, you will find that your business does too.