First and foremost, we truly believe in the Bootcamp Pilates method. We have seen, time and again, how it has transformed our clients lives for the better. It has improved fitness and built their confidence, and empowered them to take charge of their own well-being. It has improved the societies that they live in, by improving both physical and mental health, reducing body mass, toning bodies and spreading that warm, happy, post-workout glow into their daily lives.
More than that, it has transformed our lives too. It has given us the opportunity to take something we are passionate about and turn it into a viable business. What started as just a hobby and a fitness programme is now a way of life for us. And you can't underestimate how great it feels to be your own boss: the pride of standing on your own two feet and taking charge of your own life.
We want to share that with you.
Of course, it's not just about getting a warm, fuzzy feeling inside. We truly believe in Bootcamp Pilates as a successful business model too. You only have to look at our customer numbers, the new studios we've opened, the celebrity endorsements we've received, and our overwhelmingly positive press coverage to see how well it's worked for us. With the right combination of dedication and passion, we genuinely believe that it will work for you too.
Demand continues to rise for high quality fitness programmes that fit all kinds of ability, lifestyle and schedule, and there is simply nothing else like this in the UK.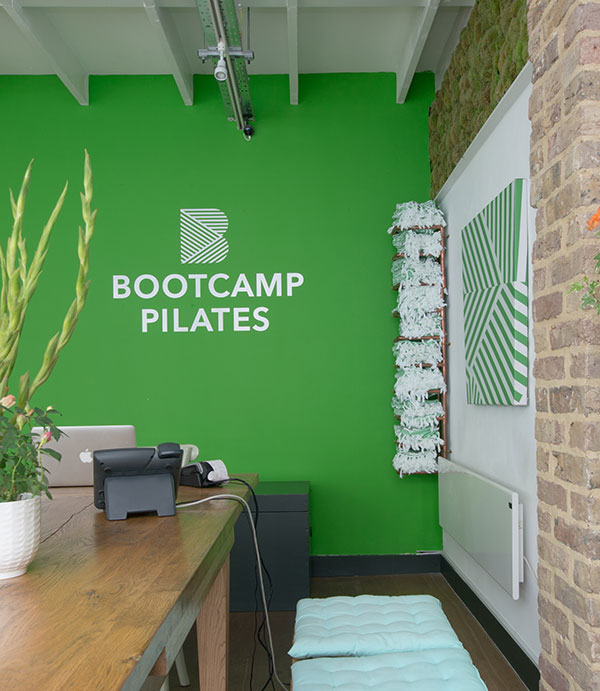 For us, franchising gives us the opportunity to grow our business and brand without losing sight of our core values and what makes Bootcamp Pilates so special: people like you.
So, get in touch to find out more and have a chat about how we can help each other grow something truly special.